Vision & Values
Achieving together for a brighter future
The purpose of the Federation of the Church Schools of Shalfleet and Yarmouth
is to educate children in an atmosphere of Christian love
where all achieve the very best they can, now and throughout their lives.
Our staff are dedicated to engaging every child in learning across a broad curriculum.
We celebrate the achievements and successes of all.
Our schools are safe, happy and welcoming, promoting high standards and good behaviour.
We foster a culture of mutual respect by nurturing kindness, tolerance and acceptance of diversity.
Together we have strong partnerships and positive relationships between children, staff, parents, carers, governors and the wider community.
We prepare children for the opportunities, responsibilities and experiences of a changing world.
R.a.D.a.R
Respect and Determination and Relationships
As a Federation we decided that we wanted to have 3 main school values that the children could all identify with. The staff and governors talked long and hard about what the values should be, and finally came up with 3. They were Respect, Determination and Relationships.
As we are church schools our values needed to be Christian based and we felt these were all qualities that Jesus had or would like us to show in ourselves and to others. We wanted a catchy title that the children would easily remember and so RaDaR was formed from the first letter of each value.
Each term the children think about what the values means to them, and they complete work for it. By the end of this school year, all children will have learnt about the 3 values. They are on display in the school hall, in the school entrance and each classroom has a display of the value they are currently learning about.
In outlining our core values, we understand the meaning of these values to be defined as follows:
RESPECT – That children will value each other and have admiration for each other's abilities, qualities, or achievements. That they will have due regard for the feelings, wishes, or rights of others.
DETERMINATION – That pupils will have a desire to succeed in their learning and try their very best whatever their ability. That through pupils continued efforts I their learning they will develop a sense of achievement.
RELATIONSHIPS – That pupils will value their friendships, with their fellow learners, adults at home and at school, and visitors. That pupils will treat their friends, their fellow learners, adults at home and at school, and visitor's with care and respect.
Behaviour
The Federation's Core Values are the basis for the principles underlying our behaviour expectations.  The three focus values for the Federation are Respect, Determination and Relationships (RaDaR)
Principles
Through the positive management of behaviour we aim to uphold the core values of our schools, enabling children to be respected and respectful, have determination to learn and to foster positive relationships with adults and children alike within the school and wider community.
It is the responsibility of everyone in school to promote our nurturing ethos and to make positive choices about their behaviour, take responsibility for their own actions, and promote the development of positive self-esteem and wellbeing.
The Federation's beliefs about behaviour management are:
Whole Child Centred
The education and welfare of the whole child is vital and is central to all decisions we make.
Equality, Diversity and Integration
All children are equally important and we recognise each of them as individuals with different needs and abilities.
Partnership / Collaboration
We are welcome and are open to the on-going development of partnership with or communities, with outside agencies and organisations and with the global community.
Respect and Responsibility
We will provide and nurture respect and responsibility at all times for our actions.  We will have respect for ourselves, others and environment
Christian Foundation
A school where every individuals is, included within the Christian ethos, teaching and learning, should experience Christian worship and develop links within the communities.
Happiness
We will nurture an environment where everyone can be happy
Emotional Literacy
Valuing children's emotional development as integral to their success.
The DfE have recently reinforced the need "to create and enforce a clear and rigorous expectation on all schools to promote the fundamental British values of democracy, the rule of law, individual liberty and mutual respect and tolerance of those with different faiths and beliefs." The government set out its definition of British values in the 2011 Prevent Strategy, and these values have been reiterated by the Prime Minister this year.  Within our Federation these values are reinforced regularly and in the following ways:
Democracy
Pupils have the opportunity to have their voices heard through our Junior Leadership Teams and Pupil questionnaires. The elections of the members of our Junior Leadership Teams are based on pupil votes. Our school behaviour policy involves rewards which the pupils vote on as a class group.
The Rule of Law
The importance of Laws, whether they be those that govern the class, the school, or the country, are consistently reinforced throughout regular school rules, as well as when dealing with behaviour and through school Collective Worship. Pupils are taught the value and reasons behind laws, that they govern and protect us, the responsibilities that this involves and the consequences when laws are broken. The schools actively seek out visitors who would support and help reinforce this message.
Individual Liberty
Within school, pupils are actively encouraged to make choices, knowing that they are in a safe and supportive environment. As schools we educate and provide boundaries for our pupils to make choices safety, through of provision of a safe environment and education to encourage independence and the ability to work with others.  Pupils are encouraged to know, understand and exercise their rights within a safe manner. We encourage individual choices through challenge, the ability to know how to record in an appropriate manner and by choosing which extracurricular clubs to attend. Our Federation value of determination underpins our pupils freedom to make choices.
Mutual Respect
Our whole Federation curriculum, ethos and behaviour policy are underpinned by our Christian values of Respect, Determination and Relationships.  Pupils clearly understand these values and can relate how they are reflected in their everyday life and in that of others.  Every classroom reflects these values.
Tolerance of those of Different Faiths and Beliefs
This is achieved through providing our pupils with the chance to understand that they are a small part of a culturally diverse society and within a world that is growing ever 'smaller'.  We seek to provide our pupils with every opportunity to understand and respect such diversity. Discussion and learning around prejudices are part of our regular curriculum and ethos.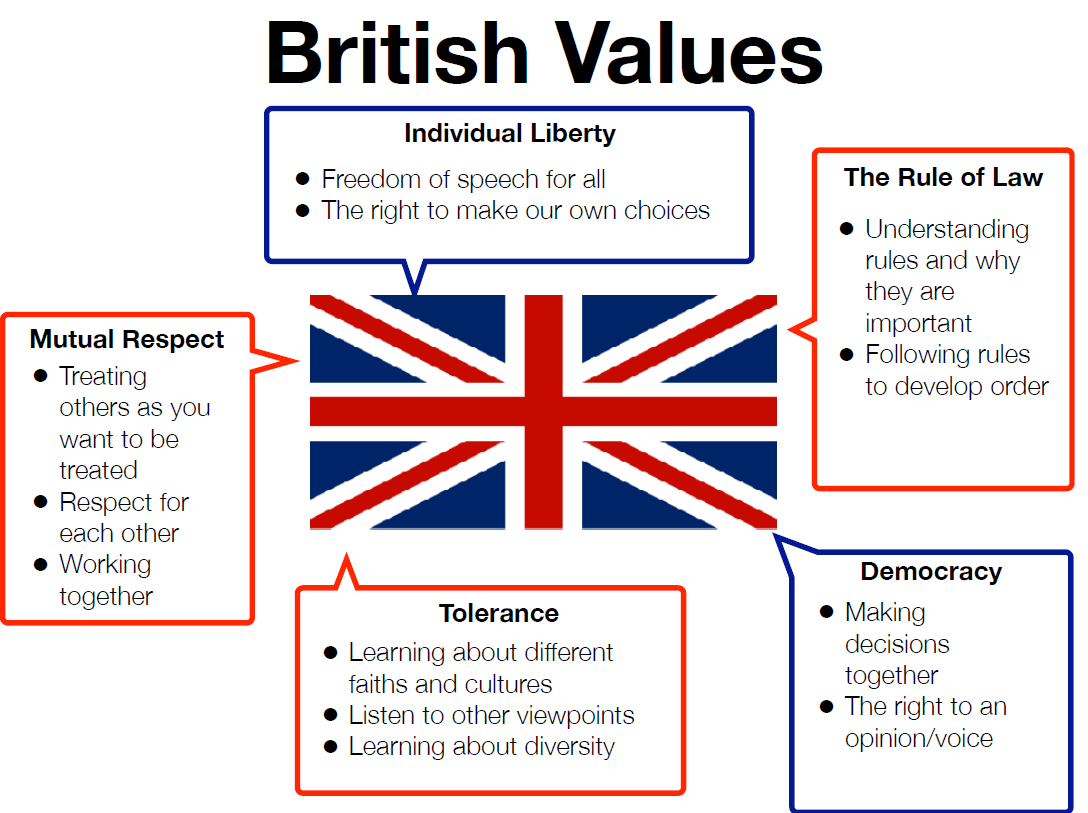 PEACH – Relationships Art Exhibition at Quay Arts
In collaboration with the Executive Head-teacher Group, IWC Public Health worked with key stakeholders to co-produce and develop a new 'whole-school' framework for Island primary schools. This partnership, known as PEACH: Partnership for Education, Attainment and Children's Health focuses on four domains:
Personal, Social, Health and Economic education (PSHE)
Physical activity
Healthy Eating
Emotional Wellbeing and Mental Health
Excitingly, the 'Relationships' Art project allows us to bring PEACH into the wider community, showcasing and celebrating both the great work that takes place in Schools and the creativity of our Island pupils.
The exhibition brief for Schools was "creatively demonstrate what 'Relationships' mean to you? This could be around friendship, family, relationship with oneself or even linked to community and wider planet through the likes of the Island's UNESCO biosphere status or COP26 agenda."
Earlier this year both Yarmouth and Shalfleet schools were invited to take part in an exhibition in collaboration with PEACH and the Quay Arts Centre, in Newport. Schools from across the Island took part, interpreting the theme of "Relationships". As one of our school values, it was a theme close to our hearts and the children had a wonderful range of ideas and interpretations. 
It was an amazing opportunity for some of our most talented artists from all year groups to see their artwork in a real gallery. I also managed to work with Reception at Yarmouth to create the beautiful heart of handprints, something the children really enjoyed. The children were involved at every stage of the process, from brainstorming ideas and deciding on materials to designing and painting the final pieces. Each week children gave up their time to meet and work together on their artwork.
They all worked so hard and can be very proud of their achievement. It was a proud moment for me to see their work in the Clayden Gallery at the Quay Arts Centre and to receive such wonderful feedback from those who had managed to view the exhibition with their families.
By Gemma Whitehead (Y4 Teacher at Yarmouth)
Y5 Values Gymnastics
Y5 at Shalfleet completed a gymnastics display that represented our 3 school values:
Respect- for each other and working safely and confidently to the best of our ability.
Relationships-team work and partnership
Determination- shown throughout our unit of work.
We got the other classes to spot where in the routine they could spot these values.
Shalfleet Y2 Elsie Determination Poem