School Sports Organising Crew (SSOC)
School Sports Organising Crew are responsible for supporting staff and KS1 children at breaktimes and organizing different sports events through the year such as the Year 2 event after SATs. The SSOC meet each term to determine ways to increase participation and enjoyment through sport at the school.
SSOC – Katy, Carly, Caelen, Erin, Faye, Jess, Grace, Brooke, Leo and Izzy
The Active Crew are responsible for encouraging pupils and staff to be more active – walking and cycling – to school. They run questionnaires involved with this and meet with Tom Ransom, our local SUSTRANS delegate, to promote active lifestyles.
Active Crew- Maisie, Sam, Logan, Louis C, Louis R
The Sports Leaders are responsible for all PE reports for the website and the newsletter; for supporting the PE coordinator in PE across the school through the use of questionnaires, running clubs at lunchtime and monitoring of PE equipment.
Sports Leaders: Oliver (Kingfishers), Daisy (Eagles), Joe (Woodpeckers) and Sophie (Robins).
Golden Mile Monitors: – Theo, George, Maisie, Erin, Louis R
The children are responsible for
writing reports on the sports fixtures for the newsletter and website
taking photographs of sports events
organising and running inter-school competitions
help to run Sports Day in their school
help with the running of different sports events throughout the year
Together these children form a fundamental role in supporting the PE and School Sports in their school, whilst developing their own leadership and communication skills.
Sports Coach
We are very lucky to have a Sports Coach, Mr Joe McCormack working across the Federation – "Having previously been at Gurnard Primary, I now work across both Yarmouth and Shalfleet as a sports coach. My job is to work with the teachers to provide as many opportunities as possible for the children to experience sport in the school. This is done in PE, but also by running competitions and sports festivals across the year and being as inclusive as possible. With the support of the school leadership, Yarmouth pupils have already increased their sporting activities greatly and and as well as the conventional sports of football, cricket and athletics etc, they have also had the opportunity to take part in wheelchair basketball, boccia and new age kurling. My aim is to continue and improve this at Yarmouth and build on the excellent sporting base already at Shalfleet to provide all the children with great memories of sports at primary school."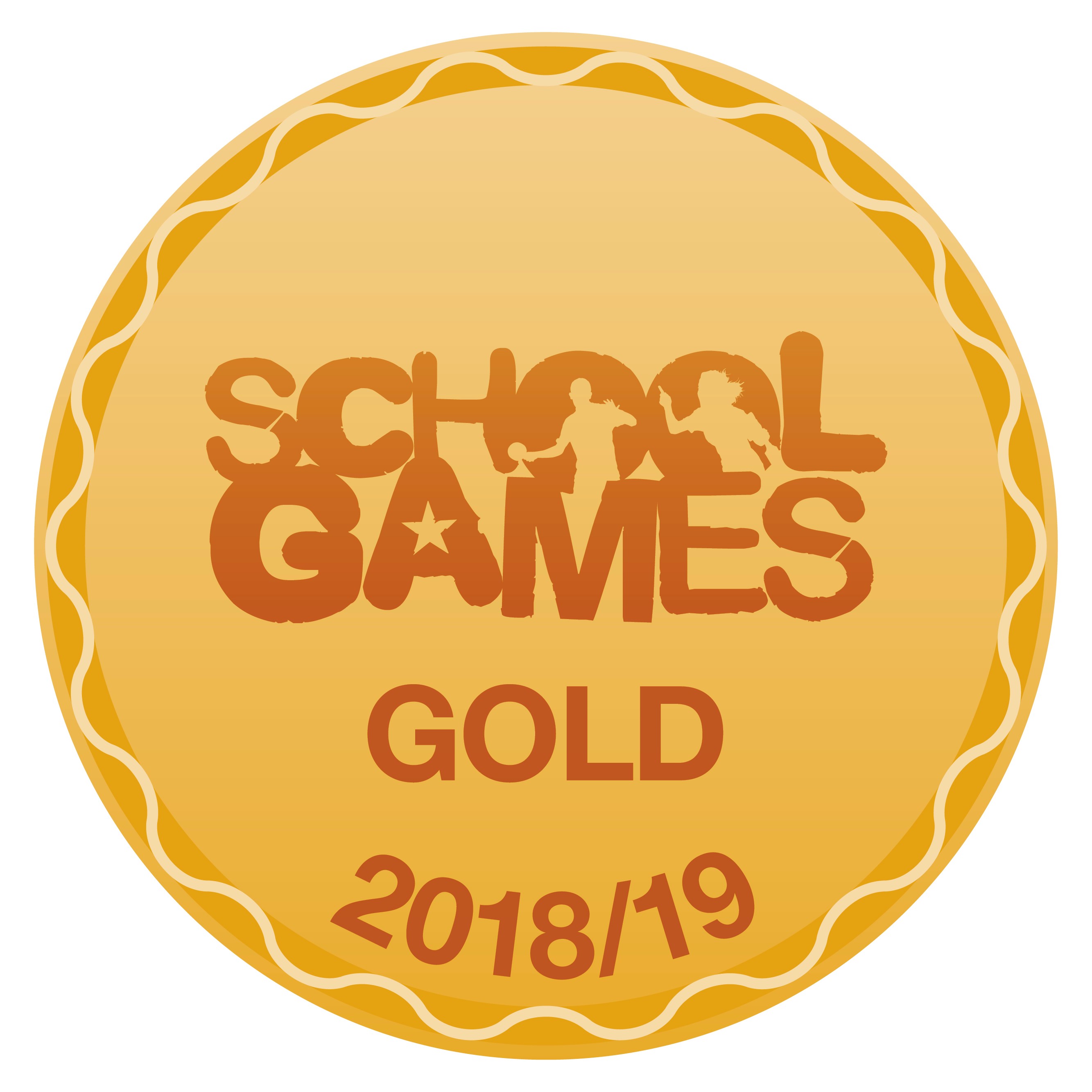 Shalfleet achieved the Gold Award in the Sainsbury's School Games for our P.E. and extra curricular activities in the school year 2018-19!!
Well done to everyone involved in promoting and delivering quality PE every week and offering and delivering a range of extra curricular activities.
These are some of the photos from the Gold Mark celebration event at West Wight Sports Centre for all the island schools who achieved the gold Mark in 2016-17.
These are pictures of the items received at Shalfleet School through the Sainsburys vouchers.