Pupil Premium – A Brief Explanation
We'd like to remind all our parents that if you are what the government terms 'on a low income' your child qualifies for Pupil Premium financial support. Students do not have to take our meals as free school meals if they don't want to but, if they are on our Pupil Premium Register, then they qualify for all sorts of other financial benefits throughout the year.
This is because when a student is on our Pupil Premium Register, the school receives extra money for that student which has to be spent only on the education of Pupil Premium Register students. The purpose of this extra money is to ensure that children from low income families are not at a financial disadvantage during their education as a result of home financial circumstances.
If you'd like further information or would like to apply for Pupil Premium, Sarah in the office will be only too happy to talk to you or help you fill out the form.
Everybody wins when children eligible for Pupil Premium are registered for this additional funding. This helps parents financially and the school receives extra government money to spend on our Pupil Premium students. Most of all, your children win as they don't miss out because of financial considerations.
So if you think you may be eligible, do apply. You have nothing to lose and potentially a lot to gain!
Do you qualify? If you are currently getting any one of the following, the answer is yes!
Income Support / Income-based Jobseeker's Allowance / Income-related Employment and Support Allowance / Support under Part VI of the Immigration and Asylum Act 1999 / The Guarantee element of State Pension Credit / Child Tax Credit, provided they are not entitled to Working Tax Credit and have an annual income (as assessed by HM Revenue & Customs) that does not exceed £16,190 / Working Tax Credit 'run-on' – the payment someone may receive for a further four weeks after they stop qualifying for Working Tax Credit.
For information about Pupil Premium allocation, how the money was spent and the impact it has had on educational attainment please click below:
Yarmouth Pupil Premium Strategy 2020-21
Pupil Premium Strategy Yarmouth 2019-20 Review
Pupil Premium Strategy Yarmouth 2019-20
Pupil Premium Yarmouth 2018-19
Pupil Premium Yarmouth 2017-18 Evaluated
Sports Funding
For information about Sports Funding allocation, how the money was spent and the impact it has had on educational attainment please click below:
Sports Funding 2020-2021 (Yarmouth)
Sports Funding 2019-2020 (Yarmouth) Review
Schools must publish how many pupils within their year 6 cohort are meeting the national curriculum requirement to swim competently, confidently and proficiently over a distance of at least 25 metres, use a range of strokes effectively and perform safe self-rescue in different water-based situations.
At Yarmouth School we have 78% (11 out of the cohort of 14) can swim confidently and proficiently of a distance of at least 25 metres in a range of strokes.
78% (11 out of 14) of the group can perform safe-rescue in different water-based situations. They are all looking forward to learning more about water safety during our 'Beach Day' at Sandown on July 10th.
Sports Funding 2019-2020 Yarmouth
Sports Funding 2018-2019 Yarmouth Evaluated
Sports Funding 2018-2019 Yarmouth
Sports Funding 2017-2018 Evaluation Yarmouth
Sports Funding Yarmouth 2017-2018
We are very lucky to have a Sports Coach, Mr Joe McCormack working across the Federation – "Having previously been at Gurnard Primary, I now work across both Yarmouth and Shalfleet as a sports coach. My job is to work with the teachers to provide as many opportunities as possible for the children to experience sport in the school. This is done in PE, but also by running competitions and sports festivals across the year and being as inclusive as possible. With the support of the school leadership, Yarmouth pupils have already increased their sporting activities greatly and and as well as the conventional sports of football, cricket and athletics etc, they have also had the opportunity to take part in wheelchair basketball, boccia and new age kurling. My aim is to continue and improve this at Yarmouth and build on the excellent sporting base already at Shalfleet to provide all the children with great memories of sports at primary school."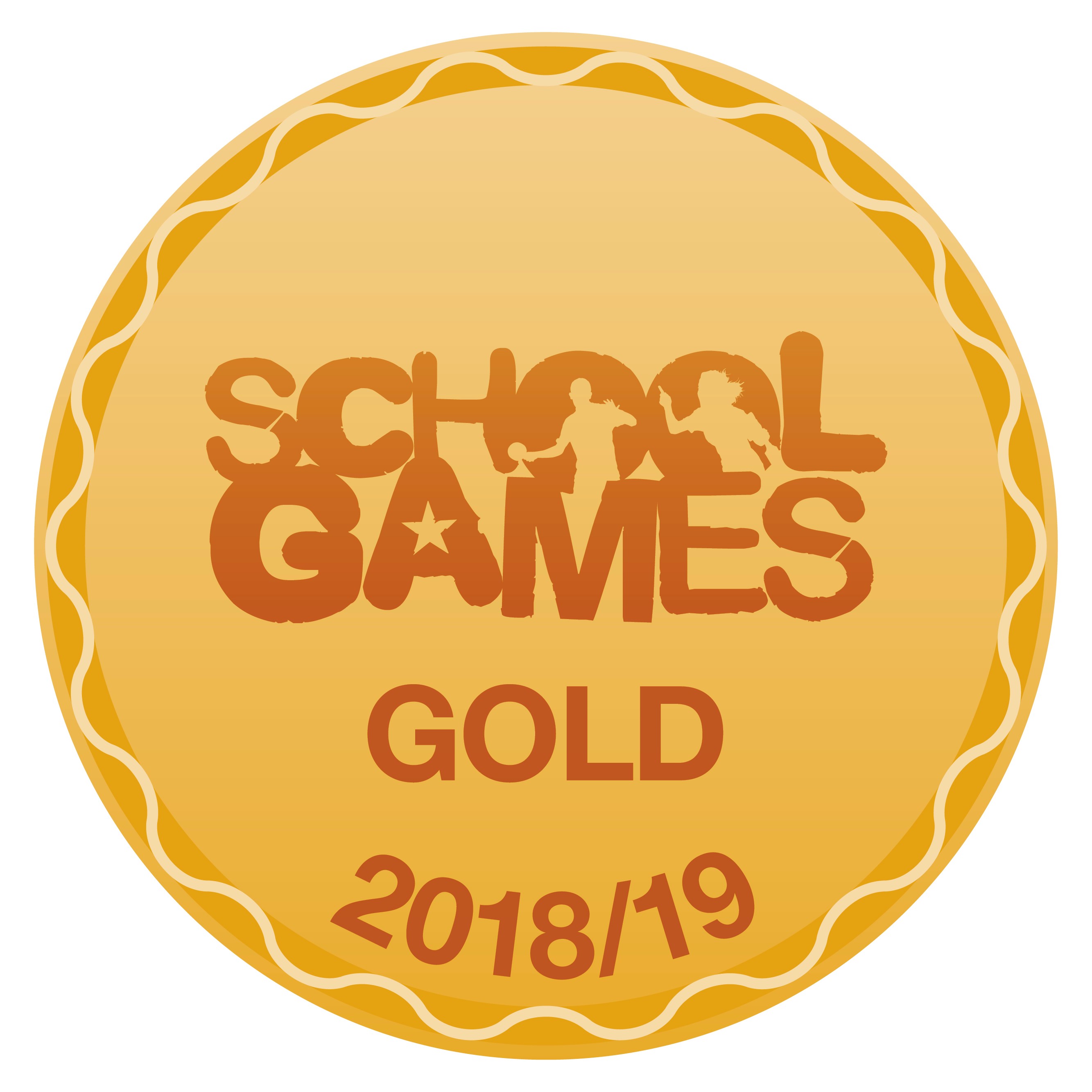 Yarmouth achieved the Gold Award in the Sainsbury's School Games for our P.E. and extra curricular activities in the school year 2018-19!!
Well done to everyone involved in promoting and delivering 2 hours of quality PE every week and offering and delivering a range of extra curricular activities.
Coronavirus Catch Up Premium Grant
The document below shows how the grant will be spent and how the effect will be assessed.