Indoor Athletics
On Monday the 25th November Shalfleet went to the west white sport centre to do indoor athletics. We were competing against three different schools Brighstone, Yarmouth and Barton. We had six boys and six girls mixed between year 5 and 6. Our team was Klara, Amy, Alice, Asami, Laura, Erica, Alfie, Max, Riley, Ollie, Lucas and Oliver. We started with the girls doing the events which were speed bounce, vertical jump, medicine ball, long jump and hop skip jump. After the girls did the events the boys did the same events. Then Alfie and Klara did the javelin. After that we did the two by two running race which boys and girls. On the two by two Gabe from Yarmouth beat Riley by six hundredths of a second. Then we did 1 by 2 and then the 1 by 1 then the 6 laps and then the 4 by 1. Brighstone came 1st with 172, Shalfleet came second with 166, Yarmouth came 4th with 156 and Barton came 4th with 130 points. By the end everyboady had a great time doing indoor athletics and we placed very well in the competition. By Erica
Football
On Friday 21st of November 2019, Shalfleet played a football match away at Brighstone. We started off with a strong start with 5 minutes played we were 1-0 up with Alfie scoring, and in the rest of the half Lucas and Riley scored two emphatic goals. In the second half it was also a very good start with Ollie scoring a smooth bottom right goal, and with Riley scoring another goal it put them in a great position of winning and finally to top it all of Riley with his third goal they had secured the win, with the final score being 6-0. By Moses and Riley
Rugby Reports
On Thursday the 3rd of October Shalfleet School competed in the West Wight rugby tournament, competing for a place in the I.O.W finals. There were 2 teams, team A and team B, Moe was captain of A , Danny was captain of B.
All things went fine for B as they won all their games making it to the finals! They played really well. I was very proud of them.
The teams were : Yarmouth, Brighstone, All Saints (the hosts), St Saviours – By Danny
On Thursday the 3rd October our school competed in a rugby tournament. There were two teams, team A and team B – Moe was team captain of A team and Danny was the team captain of team B.
For A team most games went quite well but our first game we lost by two tries but we won the rest. The teams were: All Saints, St Saviours, Brighstone, and Yarmouth.
By Moe
Football Awards Evening
KS1 football
On Wednesday afternoon a team of Yarmouth and Shalfleet hosted a team from Gurnard for their first ever school football match. The boys did a great job, working really well as a team. All the boys worked really hard and in the first half we managed to score 3 goals, 1 from Leuy, 1 from Malachi and 1 from Rupert. In the second we managed to get another 3, Leuy got 2 more to complete his hat trick and Noah got one. All the boys played really well especially as it was their first ever game. There are definitely the makings of a good team there!
Team. Rupert, Jack, Malachi, Archie, Ronnie, Leuy, Oscar, Noah, George, Austin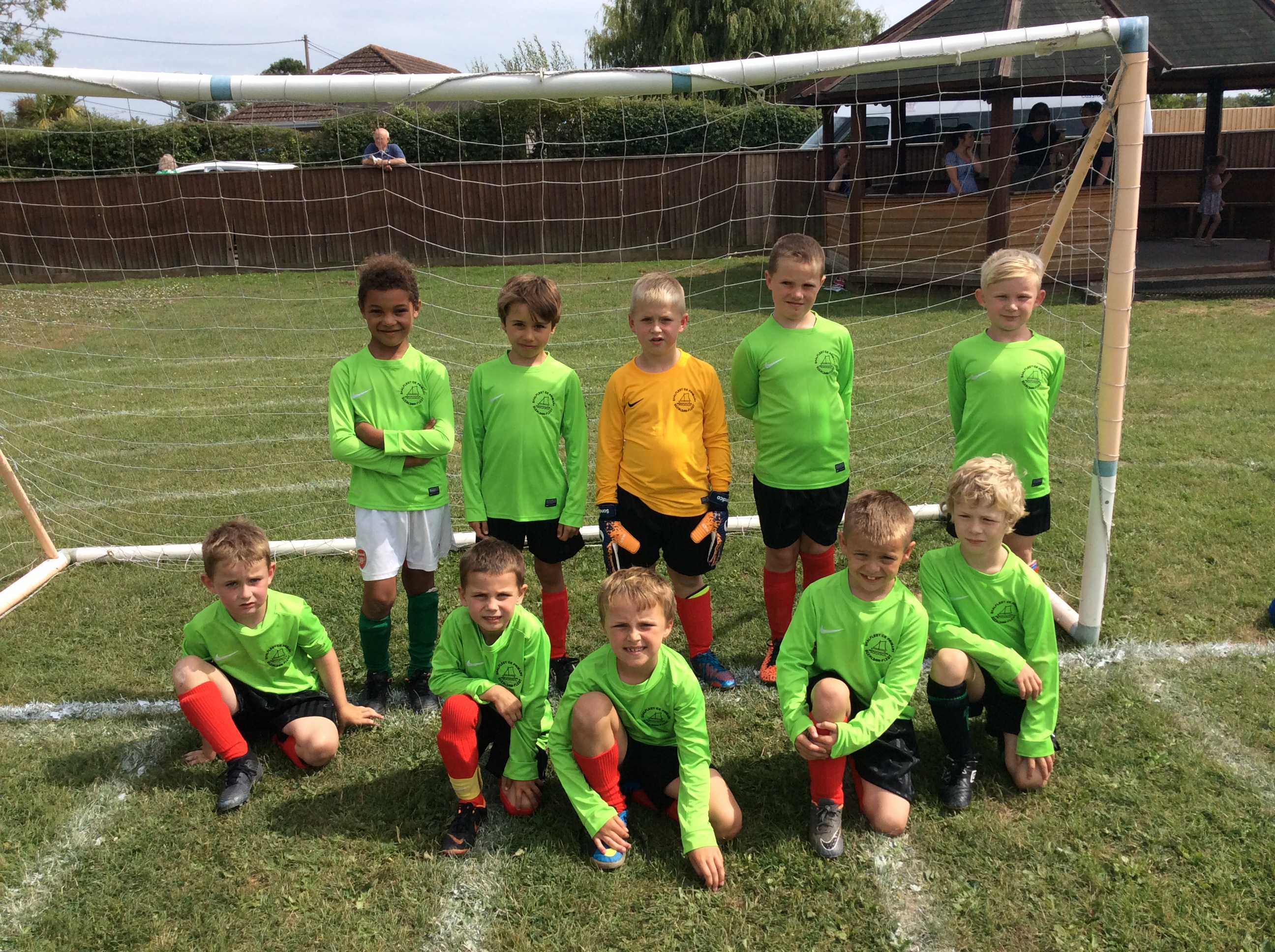 Quad kids – last Wednesday some Year 5 and 6 children participated in a range of athletic events. They did really well in the heat, coming third overall.
On Friday Shalfleet took a team to the island Quad Kids athletics event. Having taken part in the Cowes version of the competition, the children knew what to expect and were hopeful of doing well. As before the children all had to run 400m and sprint 50m, as well as complete a standing long jump and a vortex throw. The team gave their all against some very tough opponents and at the end had a nervous wait to hear the results. As the results came in Shalfleet wasn't called until the final 3, we had got a medal, and amazingly it turned out to be a gold one! A great reward for a fantastic effort by all of our team.
Team. Eden, Alice, Molly, Maisie, Lucas, Harvey, Sonny, Oliver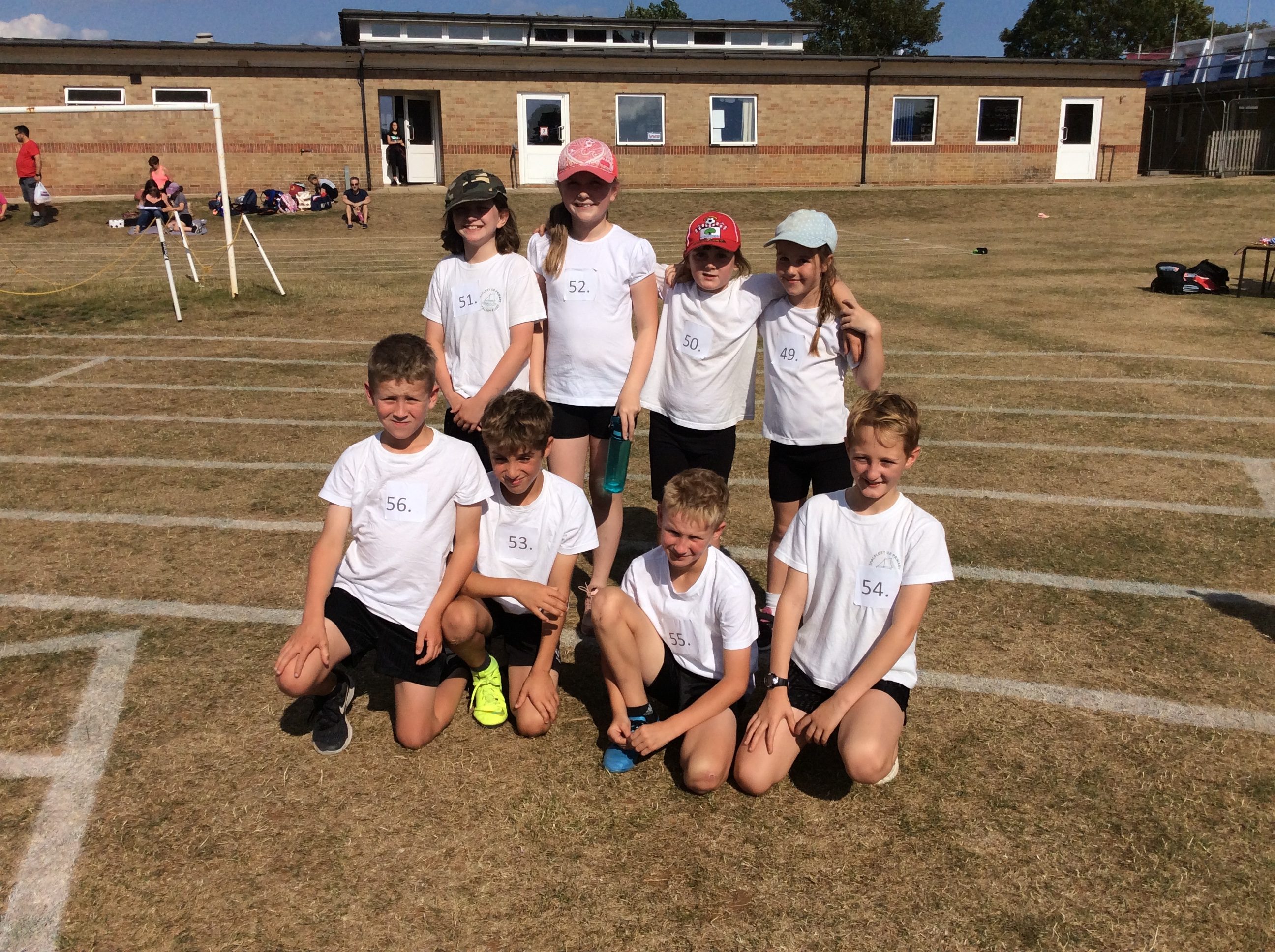 Peach Games
Some Year 6 took part in this in the Handball competition, not knowing ow to play it. They were taught it on the day. They played 5 games and came back as winners. Year 3 and 4 were in the athletics section and they too were victorious, coming back with silver medals. All of the children were superb ambassadors for Shalfleet School.
County Show Village Sports
This year although some children were unable to make on the day for various reasons, others were recruited from the show. They all worked hard, had fun and came second, losing out to first place by just one point!
Hampshire Games
On Thursday last week four children from Yarmouth along with 8 from Shalfleet made up a federation team to represent the island at the Hampshire games. It was a massive achievement for the school as the event had over 2000 children taking part. Our event was multi skills. The event as looking for children to show the Hampshire games values of honesty, passion, respect, determination, teamwork and self belief during a number of events. The morning consisted of 7 different events testing different skills, including archery, cycling and running. Points were awarded for many reasons, all the children were commended for their teamwork and independent thinking. After the scores were added up we came third!! It was a great day and the children were fantastic representatives for the federation and the island.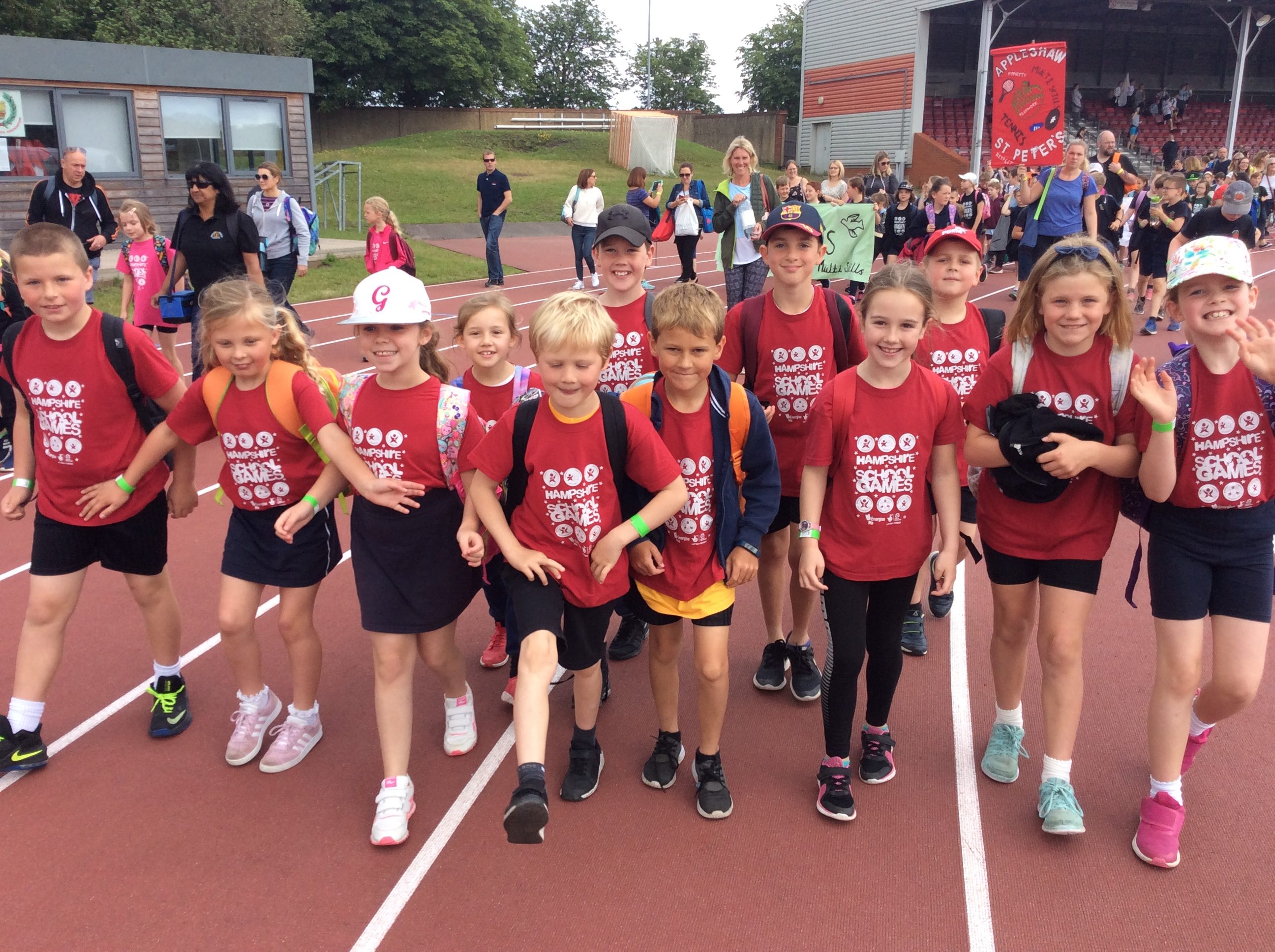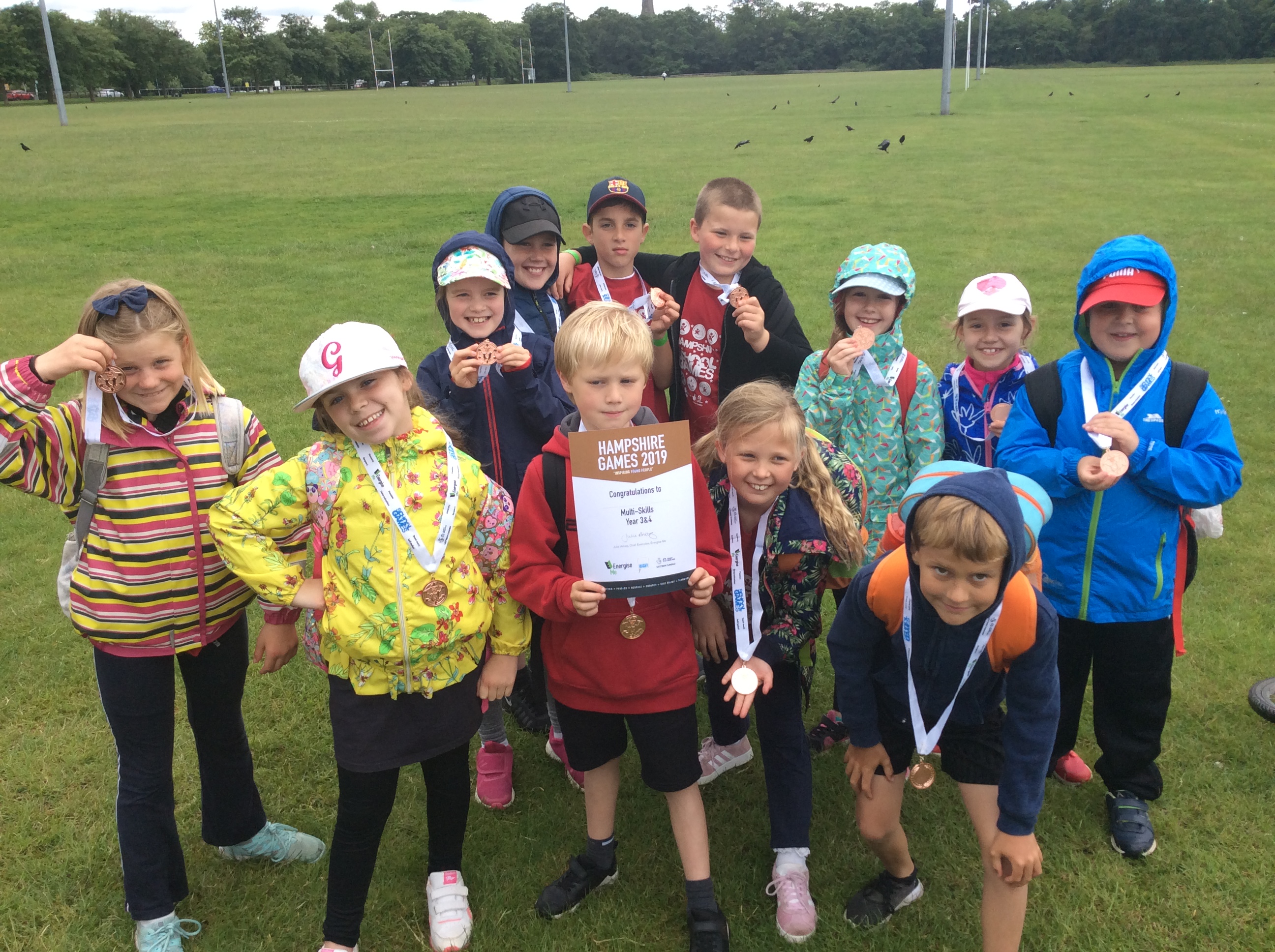 Y5 Cricket
Last Friday despite the rain and the festival Year 5 headed off for their first cricket match. Their captain – Alex – was in fine spirit was in longing to start the game but had to wait for Newport to finish playing Arreton.
With our first two in to bat, Bertie and Max, our players hit some good shots and started off well, however Arreton played exceptionally well and bowled us some tricky fast balls! We lost our first game but held our heads up high.
Our next game was against Newport. Our Captain decided the pairings again and off we went. Again we struck some good shots, our bowling picked up and we scored well, but we were narrowly beaten by Newport!
It was our first cricket match, after a night spent at school with the Space Camp. We didn't win but we did ourselves proud and had fun!
Shalfleet Football Team Success!
The below photograph consists of:
U9 Rural Girls League –winners: Klara Grzeszczyk; Eden Walsh; Aimee Rann (Captain); Alice Price; Brooke Bushell; Ula Cuff; Connie Jeffery; Jasmine Simmons; Rosie Wright; Maisie Cool and Zara Ring.
U9 Rural Open League- winners: Harvey Pragnell; Lucas Pragnell (Captain); Sonny Goldberg; Ollie Burt; Alfie Butchers; Alex Jennings; Sam Honeyman Brown; Toby Brownrigg Jones; Will Carter; and Oliver Spickett Winn.
U11 Rural Girls League-runners up: Faye Cowley; Maddie Grieve; Maisie Rann; Daisy Thurman; Daisy Bennett; Jessica Green (Captain); Erin Sharp.
Staff: Paula Blackley (PE Lead); Joe McCormack (Sports Coach); Rita Blackburn (Sports Coach).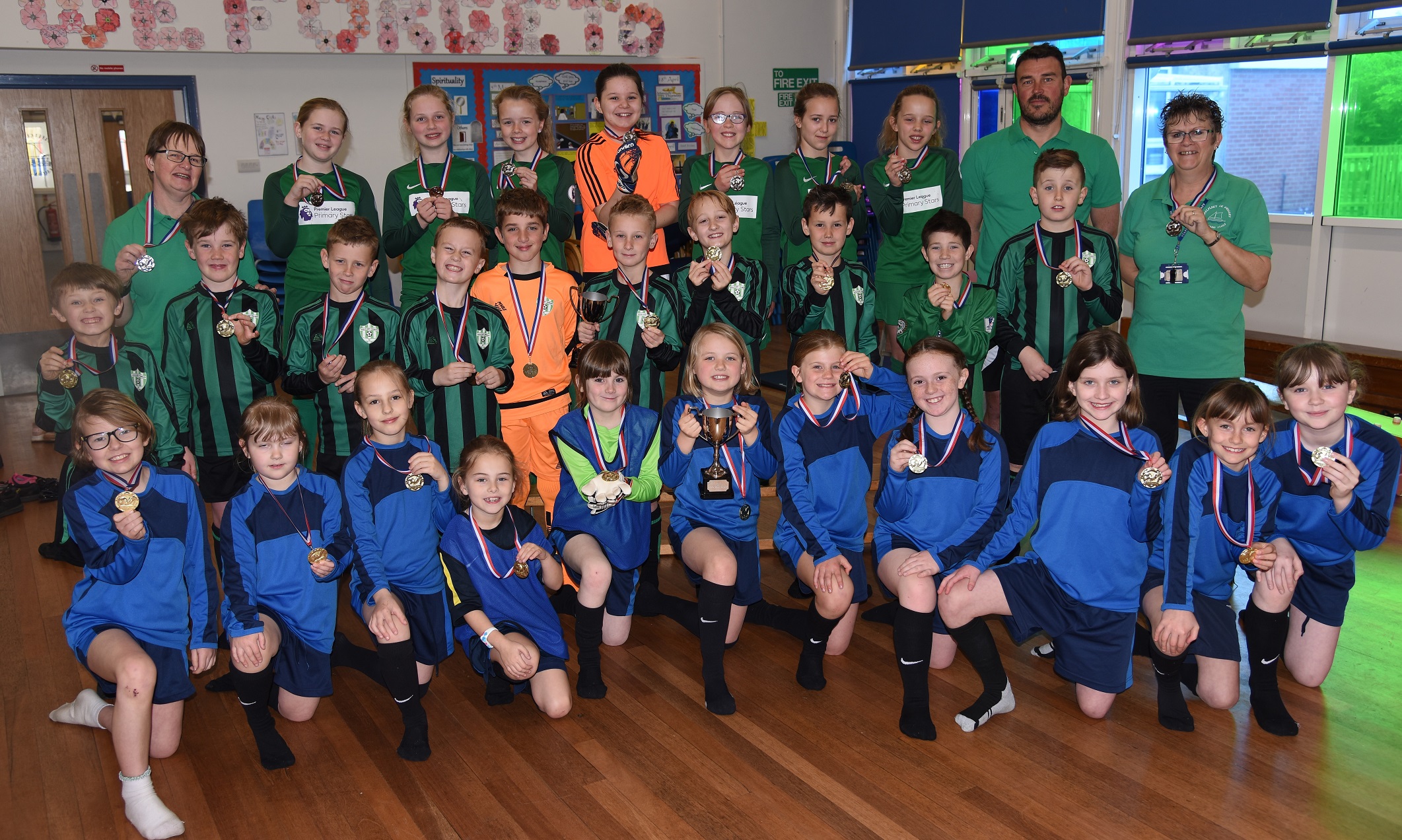 This year, the football teams at Shalfleet School have had a very successful year. Both of the U9 teams were in their first year of playing together, with both of them reaching the finals and winning their respective games to be crowned winners of the first ever U9 Rural Competitions. The matches were against Brighstone (Girls League) and Wroxall (Open League).
The U11 Girls team also experienced a huge success, reaching the finals after their group had to play a play-off to ascertain who would go through to the finals. Their final against Yarmouth was a nail-biting one, with Shalfleet winning the game until the final minutes of the match, when Yarmouth scored to equalise, taking them to extra time. Again, the two teams battled it out, with both playing exceptionally well. In the dying minutes of the game though, it was Yarmouth who scored and went on to be crowned winners.
Well done Shalfleet!
Mrs Blackley would like to say a special thank you to Mrs Blackburn and Mr Joe McCormack for all their support and effort in coaching the children with their sport.
Match Report
On Thursday 4th April, Shalfleet U9 team played in the Rural Open League Finals against Wroxall.
We started quickly because of the pouring rain, we scored a quick goal making it 1-0. We had most of the possession and we scored another goal, within the first half we scored 4 goals, which was from Oliver and Harvey. In the second half we again started quickly with a goal from Alfie. Followed by an own goal by Wroxall, then Wroxall scored and made the score 6-1 to Shalfleet. Congratulations to Shalfleet for winning the cup!
By Sam and Oliver (Year 4)
Under 9 rural league final
In atrocious conditions Shalfleet took to the field at Queensgate to take on Wroxall in the U9 rural cup final. The boys were not deterred by the weather and got off to a fantastic start when Oliver scored after some good passing by Alfie and Ollie. Wroxall attacked but Will and Sam defended well in very slippery conditions, and when they did get through, Sonny was there to tidy up. More good forward play by Ollie and Lucas put Oliver away to make 2-0 and shortly afterwards a great run and finish by Harvey made it 3. Wroxall didn't give up and kept attacking, but Toby made some great blocks to keep them at bay and there was just enough time for Alfie to fire a 4th goal into the top corner.
HT 4-0
A quick turn around and Shalfleet started in the ascendancy again, Harvey scoring his second goal, and then an unfortunate own goal after Wroxall put through their own net, under pressure from Alex after a corner from Harvey. To their credit Wroxall never gave up and scored an excellent consolation when their forward lifted the ball over Sonny after being sent clear after some good passing. But it wasn't enough and the final whistle sounded to ensure an emphatic Shalfleet, and shortly afterwards Lucas lifted the trophy to the delight of the boys and supporters.
FT 6-1
Massive congratulations to the boys who have been excellent since the first game, and deserve their trophy. The potential to improve is there and if they listen and work hard they will be a force to be reckoned with when they come back together in year 5/6. Also a huge thanks to the parents for their unwavering support this year, especially last night as it wasn't nice to be out in the elements for the game!
Team. Sonny, Sam, Will, Toby, Lucas, Harvey, Ollie, Oliver, Alfie, Alex
Girls under 11's finals football match
This match took place at Queensgate Primary, we played against Yarmouth girl's football team. This was an important match as it was a decider of who won the finals!
Winning at first with 1-0 to us from an excellent corner from Jessica and coming of Erin into the goal where Torny (from Yarmouth) was goalie. Then in a few minutes it was 1-1 with Ocean scoring the second goal of the match. The next goal was from Madeline, now to 2-1 again to us! Next was 2-2 scored by Torny, at the end of the match it was a draw so we had 5 minutes each way, in 1 minute to spare they unfortunately scored making it 3-2 to them leaving us with silver and them with gold. This match was one of our most congratulated matches. We won against all the other schools to get to the finals and unfortunately we lost this one. All of our matches were well played with respect from all players. By Madeline and Jessica.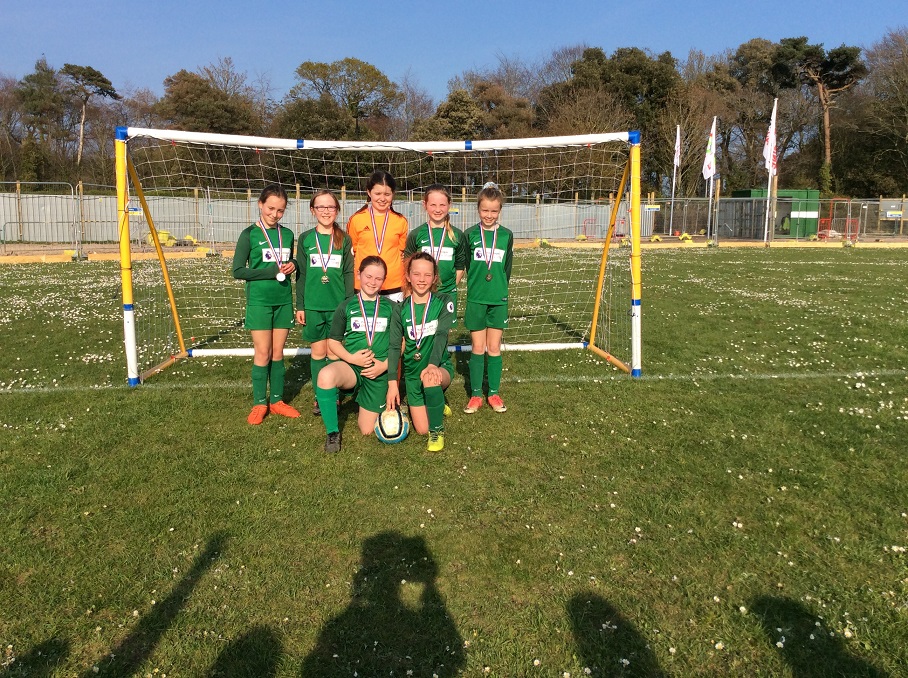 Under 9s Finals
On 29th March Shalfleet under 9s played in the finals against Brighstone .We had kick off and before you knew it Shalfleet scored and they were 1-0 up and then they scored another one and were 2-0 up at half-time. Then they were in the second half and Shalfleet had scored and won the game 3-0. By Oliver, Aimee and Klara
Semi-finals
On Friday 22nd March, Shalfleet played Queens gate in the semi-finals and first of all Shalfleet battled and managed to get one goal and before they knew it the first half was over. In the second half Shalfleet got one goal and just before the end Queens Gate scored and it finished as 2-1 to Shalfleet. Now Shalfleet are going through to the finals.
Under11 Girls Football match
Tuesday 19th March 2019 – The girls football match was played at Brighston against us. They played very well but we played just a bit better than them! Erin scored one goal and then Brighston scored an own goal. The final score was 2 for Shalfleet and 1 for Brighston. It was a really good game very close but we just got through to the finals!
Well done everyone. By Faye and Maisie
West Bay Sports Event
Friday 8th March – Everyone had fun on this event, playing tennis, football and table tennis. Everybody who took part (KS2) enjoyed it and learnt lots of new skills. We are very thankful of West Bay for us this opportunity and persuading the children to join. Both girls and boys took part in this event. Well done Shalfleet, we all had so much fun! Thank you West Bay for letting us take part, as we were the only school. Special thanks to Miss Isaac for organising it. By Daisy
Girls Football Match
Friday 8th March – The girls match was against Godshill Primary and all the girls had a good time playing- there were no injuries recorded. Aimee Rann was scored a hat trick. Godshill played very well but had a few hand balls. Some of our girls were setting up the goals and playing the position of defence very well. The goalies Faye and Erin kept their goals clear. Overall, the match was brilliantly played and we give thanks to Godshill for letting us play. We are now through to the semi-finals against Brighstone. By Madeline and Faye
Under 11's Football
On Thursday afternoon our under 11 team took on Arreton in the semi final of the rural cup. We knew Arreton would be a tough opponent, and we would need to work hard and have a bit of luck on our side. Unfortunately luck was to prove at a premium. Almost straight from the kick off a clearance from Arreton flew into the top corner, giving Leo no chance. Not long after a long clearance from the goalkeeper bounced into the net. However, we kept our heads and put Arreton under pressure, creating a few chances but not finding the net. In the second half Arreton showed their skills by scoring a great team goal. They added another after another huge kick from their keeper. To our credit we kept battling and finally got the goal we deserved when Joe tucked away a chance from a corner. Arreton were a very strong side and unfortunately we couldn't quite match them, but everyone gave it their best shot.
Team. Leo, Caelen, Joe, Jess, Riley, JJ, Bertie, Sam, Oliver, Peter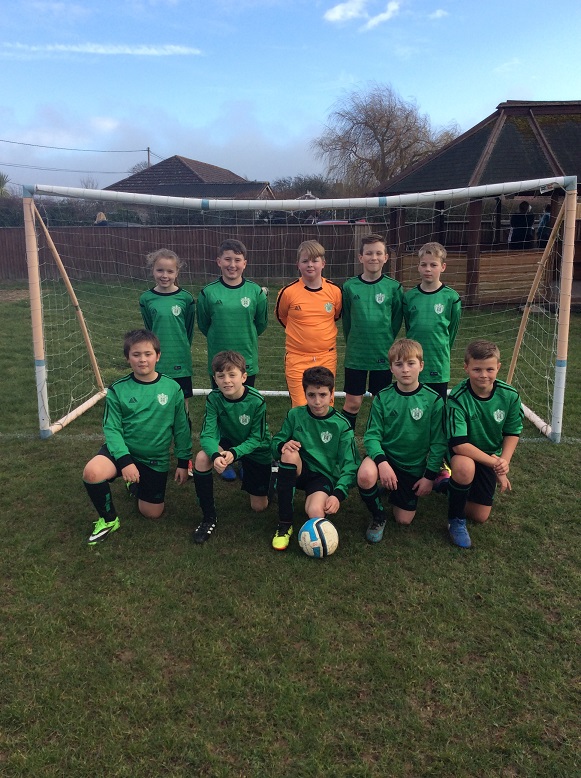 Under 9's Football
On Friday afternoon Shalfleet under 9's took on Godshill in the semi final of the rural cup. After a cagey opening to the game, it suddenly came to life when Harvey smashed the ball into the top corner from 25 yards out, giving the Godshill keeper no chance. This settled down our team, and not long after that Harvey produced a carbon copy of his goal to make it 2-0. The boys then settled down and started to pass well, Oliver and Lucas in particular looking to make good passes. This lead to a third goal just before half time when Ollie finished off a good team move. Godshill were finding chances hard to come by, thanks to good defensive play by Will, Sam and Lucas and at half time we had a very commanding 3-0 lead. The second half was much the same, Alex and Toby coming close to scoring, but when the fourth goal did come it was Ollie again with a close range finish. Godshill never gave up and it took an excellent save from Sonny, tipping over a fierce free kick to maintain our clean sheet. The game finished 4-0. The final will be played on Thursday April 4th, with a 1520 kick off at Queensgate. Well done boys.
Team. Sonny, William, Sam, Ollie, Oliver, Lucas, Harvey, Toby, Alex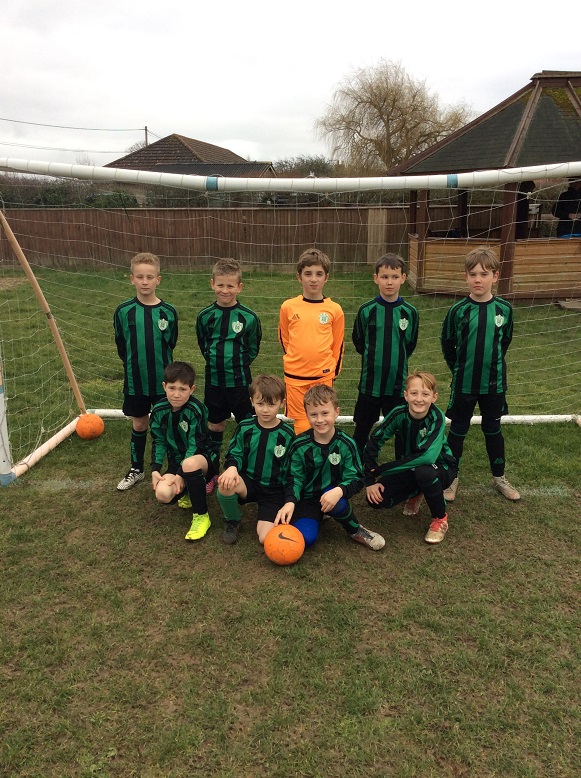 Basketball year 5 and 6
Overall we came 2nd and only lost one match against Brighstone. We won against All Saints, Yarmouth and ST. Georges. Shalfleet played as a team and most of us scored at least one basket each. We played some high quality basketball and the next basketball event everyone hopes we win! By Jess and Joe
Football
On Thursday 7th of February Shalfleet played Queens Gate home. Shalfleet took kick off Queensgate scored which left Shalfleet 1-0 down. The second half started later on in the second half Shalfleet scored a comeback which made it 1-1. The match ended 1-1. By Oliver and Sony
Girls Football
5th February 2019 – We played Godshill at our home ground. This was one of our best matches we have played as a new team. Our goals were scored by Erin and Aimee. Both sides played well and by the end we had come to a draw. Overall we worked as a team and played our best. Well done teams! By Jess & Maisie
KS 1 Archery Competition
KS1 took part in an inter house archery competition. The children have been practicing in PE all half term and it certainly showed with some excellent bowmanship. The competition was very tight with 2 teams Kingfishers & Eagles coming joint 3rd on 18 points. The other 2 teams were very tight and it went right down to the final couple of shots, with Woodpeckers (34 points) just pipping Robins (31 points) by 3 points. Well done to all who took part.
Y2 Archery
Y2 Gymnastics
Y1/2 multi skills report
Year 1 and 2 had a fun time on 16th of October. They had to do different activities of sports. The sports leaders took them around the different activities. Such as the first one was they had to through hoops on to a cone if they got it on a green cone it would be 5 points if it was on a red cone it would be 10 points. The second activity was you had to through a Frisbee between cones the points were 1 2 5 10. The third activity was they had to through balls in to a bucket they had 5 terns each 1 point each ball. And the last activity was they had to through 3 beanbags animals in to hoops there was 3 hoops the middle hoop 10 point the second hoop was 5 points the lasts hoop was 2 points. They had so much fun the winner was woodpeckers.
By sophie
Y5/6 Tag Rugby – 12th October 2018
The year sixes were separated into their house teams and played tag rugby games against each other. The sports leaders refereed and recognised that the scores were extremely close. When the scores were announced the children were very pleased. The winners were Kingfishers, the points will go towards the house cup. The children really enjoyed the event, they were all very good.
By Daisy
Sailing at UKSA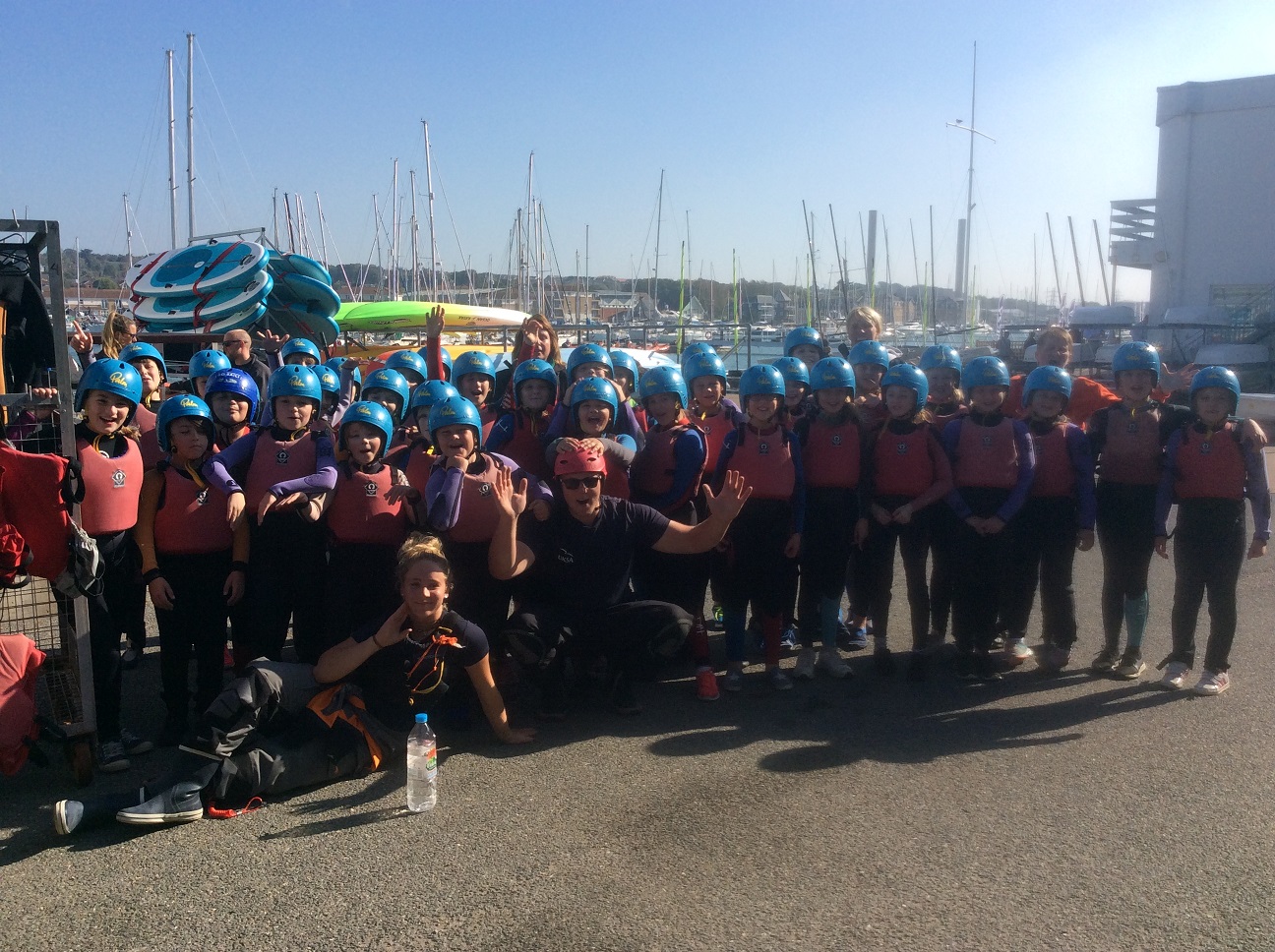 Tag Rugby – Shalfleet A arrived at the Tag Rugby Tournament and went straight into a game and won but came out shattered but they didn't give up they went straight back into a game they won the game. Now they have a two match rest. After that they won another two games this put them in the Semi-Finals. We won both of our games and went through to the Finals. We managed to win so Shalfleet won the Tag Rugby Tournament! Next the Island Finals! By Oliver
Tag rugby tournament Team B – On October 3rd 2018 was a tag rugby tournament, where different schools came together to Play in matches against each other. Shalfleet had two teams, team A and team B. Both of these teams attempted to win this tournament and with great success team A did. Team B tried as hard as they could and drew some and lost some. By Joe
On the first of October 2018 Shalfeet played in a friendly football match at Yamouth School, they played 6 amazing matches and won all but one which they drew. The games were 5 minute matches and were great entertainment. The referee was Caelen and the Shalfeet team was Sonny, Alfie, Ollie, Oliver, Lucas, Harvey and Charlie. By Caelen
Under 9's Football – Tuesday the 2nd Shalfleet played Brighston in a league match in Brighston home ground it was an amazing game to watch especially because Shalfleet scored 12 goals and Brighston did not have a shot on goal. The Shalfleet players were Sonny, Alfie, Lucas, Harvey, Charlie, Toby, Will and Oliver. By Oliver and Caelen
Mixed Football Tournament – At the mixed football match everyone played well. They got to the semi-finals, but lost 2-0 to Arreton. It was their first football tournament as a team, so they played really well and their effort and confidence was amazing! Their defence was very strong and the other teams had to work hard to get their goals. A really well done! By Daisy Thurman
In the under 11's mixed friendly football match against Yarmouth, Shalfleet succeeded in the match. A few minutes into the game Shalfleet scored which put Shalfleet ahead then Yarmouth scored twice which put Shalfleet behind then after half time Shalfleet got back into the game and it took a few minutes but eventually Shalfleet scored again Shalfleet scored 3 more times after that. Then Yarmouth scored 2 more times. Shalfleet won 5-4. By Sophie and Ollie
Y6 Swim Safe
Fencing – a chance for year 6 to try a new sport!
Krav Maga – new sport
Please see our report and photos of the new sport Krav Maga. It's the first lessons in UK and indeed in Europe of its kind. It's a self defence for children with a particular emphasis on fun games and how to look after themselves from 'bullying' tactics.