Safeguarding
There can be no issue of greater importance to parents and carers, or to schools, than the safety of their children.
The Safeguarding officers for the Federation are Elizabeth Grainger, Sue Shynn, Georgina Westhorpe, Jane Collins and Sarah Woodburn.
Lisa Matthews is the Safeguarding Awareness Officer for the Federation. Lisa has a regular slot within the federation staff meetings to ensure that all staff are aware of the current guidance surrounding Safeguarding and considering the children within our care from a Safeguarding perspective. She also uses the opportunity to feedback about training she has been on and raise awareness of Safeguarding.
All staff across the federation complete their online Prevent training and all members of staff are at least trained to Safeguarding level 2. Some of our teachers have had LADO (Local Authority Designated Officer) training and we have also had Rob Ellis, an e-learning specialist, in school to do E Safety training for the parents.
It may be helpful to parents to know that the Authority requires head teachers to report any obvious or suspected case of child abuse – which includes non-accidental injury, severe physical neglect, emotional abuse and/or sexual abuse. This procedure is intended to protect children at risk and schools are encouraged to take the attitude that, where there are grounds for suspicion, it is better to be safe than sorry. This does mean that Headteachers, on occasion, risk upsetting some parents by reporting a case, which, on investigation, proves unfounded. In such circumstances, it is hoped that parents, appreciating how difficult it is for Headteachers to carry out this delicate responsibility, would accept that they were acting in what were believed to be the child's best interests.
Awareness of British Values has been raised through our topic planning across the federation and we have looked to make links to the British Values more explicit.
According to Ofsted, 'fundamental British values' are:
democracy.
the rule of law.
individual liberty.
mutual respect for and tolerance of those with different faiths and beliefs and for those without faith.
However, British Values are also complemented by our school Christian Values of respect, determination and relationships.
Safeguarding Letter to Parents Feb 2019
Safeguarding and Child Protection Policy
Keeping Parents informed – Safeguarding
Allegations Against Another Child
Neglect Tool Kit – https://www.hampshiresafeguardingchildrenboard.org.uk/toolkits/neglect/
A-Guide-to-Recognising-Neglect-in-Children
Prevent – Prevent is a government strategy designed to stop people becoming terrorists or supporting terrorist or extremist causes.
Tackling Extremism and Radicalisation
Criminal Exploitation of children and vulnerable adults county lines gu….
The school recognises its duty to protect our students from indoctrination into any form of extreme ideology which may lead to the harm of self or others. This is particularly important because of the open access to electronic information through the internet. The school aims to safeguard young people through educating them on the appropriate use of social media and the dangers of downloading and sharing inappropriate material which is illegal under the Counter-Terrorism Act. The school vets all visitors carefully and will take firm action if any individual or group is perceived to be attempting to influence members of our school community, either physically or electronically. Our definition of radical or extreme ideology is 'a set of ideas which could justify vilification or violence against individuals, groups or self.' Staff are trained to be vigilant for spotting signs of extremist view and behaviours and to always report anything which may suggest a student is expressing opinions which may cause concern. Our core mission of diversity permeates all we do. We place a strong emphasis on the common values that all communities share such as self-respect, tolerance and the sanctity of life. We work hard to broaden our students' experience, to prepare them for life and work in contemporary Britain. We teach them to respect and value the diversity around them as well as understanding how to make safe, well-considered decisions.
All staff are expected to uphold and promote the fundamental principles of British values, including democracy, the rule of law, individual liberty and mutual respect, and tolerance of those with different faiths and beliefs. We believe that children should be given the opportunity to explore diversity and understand Britain as a multi-cultural society; everyone should be treated with respect whatever their race, gender, sexuality, religious belief, special need, or disability.
Please click to download out parent information leaflet – Parent pamphlet on the Prevent strategy
Protecting children from radicalisation
www.gov.uk/government/publications/protecting-children-from-radicalisation-the-prevent-duty
Prevent guidance
Prevent Link Officer & Youth Offending Team – Newport Police Station
PC Joe Finch – Mobile -7901102391
Email: jonathan.finch@hampshire.pnn.police.uk
Internet Safety – http://www.internetmatters.org/
Helping parents and teachers keep children safe online.
Advice_for_parents_on_cyberbullying
UK council for child internet safety
https://www.thinkuknow.co.uk/ the education programme from NCA-CEOP, a UK organisation that protects children both online and offline, where both parents and children can learn more about on-line safety.
https://www.safe4me.co.uk/ which is the Hampshire County Council site providing information and resources to help educate people about keeping safe and making responsible choices.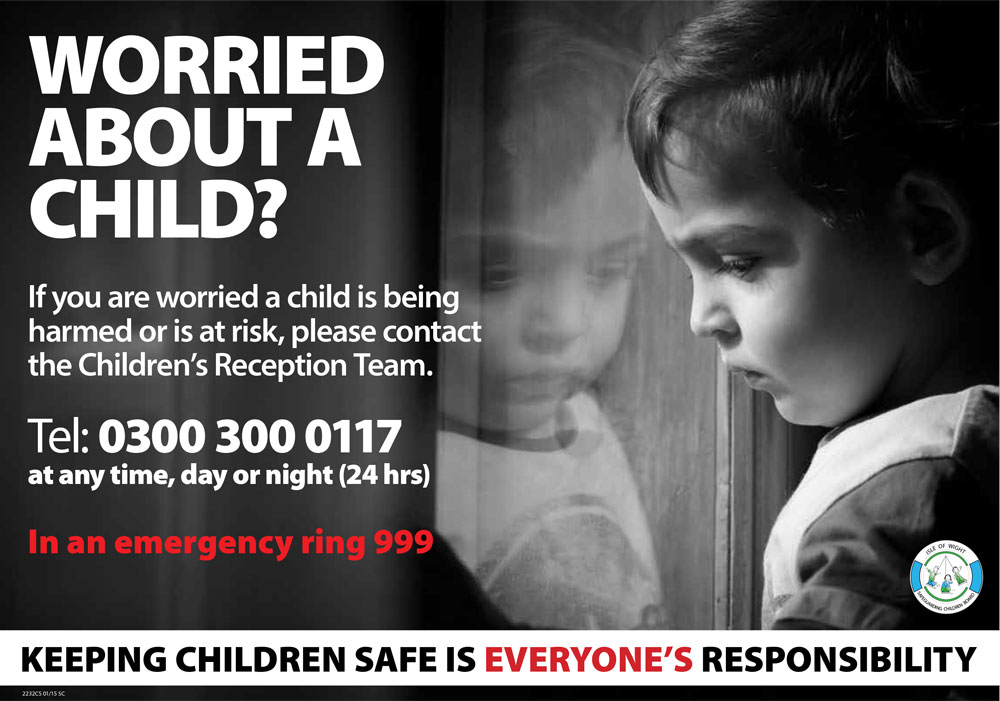 NAPAC (National Association for People Abused in Childhood) http://www.napac.org.uk
Email: support@napac.org.uk
The only national freephone support line, including from mobiles, for adults who have suffered any type of abuse in childhood. This will not show on an itemised bill.
NSPCC http://www.nspcc.org.uk
Tel: 0808 800 5000 – Calls are free and lines are open 24/7. The helpline can be accessed for advice or guidance if you are a professional, parent or child worried about any aspects of a child's welfare. They also offer advice on child trafficking.
Childline http://www.childline.org.uk
Tel: 0800 11 11 – Calls are free and lines are open 24/7 and do not show on an itemised bill.
A national charity that works with the country's most vulnerable children and young people.
CEOP – Child Exploitation and Online Protection https://ceop.police.uk/safety-centre/
Tel: 08700 003344 – A range of information about keeping yourself or a child you know safe from child sexual exploitation.
Pace – Parents against child sexual exploitation https://paceuk.info/
Pace works alongside parents and carers of children who are – or are at risk of being – sexually exploited by perpetrators external to the family. They offer guidance and training to professionals on how child sexual exploitation affects the whole family.
Department of Transport – http://think.direct.gov.uk/education/
The Department for Transport's suite of road safety resources for teachers, pupils and parents.